The Caixa Forum in Barcelona is showing a large collection of Eugene Delacroix paintings until May,20th, 2012. Â I am amazed at the free art exhibitions you are able to see at the Caixa. This one, coming from the Louvre Museum and some private collections has over a hundred paintings and a wide variety of subjects.
Delacroix's work was inspired by his life adventures, beliefs and readings. The exhibition has a little bit of everything, from the portrait of a friend to scenes captured in Morocco. If you visit the gallery you can see his religious work, his passion for nature and animals. Also, there is a constant representation of battles and the idea of freedom.
Here are two of the paintings that are exhibited.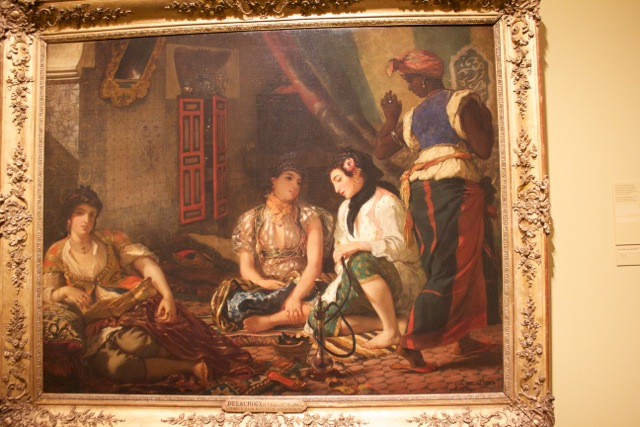 The visit was enjoyable and I am almost sure you can join a guided tour if you need more info about the art and the history behind each painting. They are currently preparing a Goya exhibit coming from Museo del Prado in Madrid.
I recommend going to Caixa when travelling to BCN. Â I am sure you will never regret it, plus, the building is spectacular.