The famous Camden street market really deserves the popularity. I did not want to leave London without seeing it so I went specifically to take pictures and walk around the neighbourhood. As soon as I got there I was glad that was my plan. With the money and the time I could have left that place with a lot of  goodies  stuff.
I am travelling with a backpack that holds 18 kg and do not want/cannot add any more weight to it, otherwise I would have to pay for extra kilos on the budget airlines. I was actually convinced  that I did not want any more crap until I got there. They have a large selection of everything possible and for all types of taste.  The choice for Dr. Martens boots, Adidas and Vans walking shoes and all possible footwear is unbelievable. It is really easy to spend the whole day there. I do not even want to imagine what people who love to shop can go through when they first get there.
The market was full with Eastern Europeans, Spanish and Italian tourists buying different things. I believe I saw some people with small carry ons. Was their plan to fill it up or did they just purchase the suitcase there? Who knows? 🙂
Either way, I did very well sticking to my path and enjoying the diverse crowd, the street signs and the little bridges crossing the Regent's Canal. All the product knowledge I could get was from the outside and I only "touched" a couple of really funky hats that were on display on the sidewalk. One of the things that you learn travelling this way is that you have to spend the money you have wisely. I do not think a new hat is a basic need. 🙂
However, wanna go shopping in the city of London? Do not forget Camden.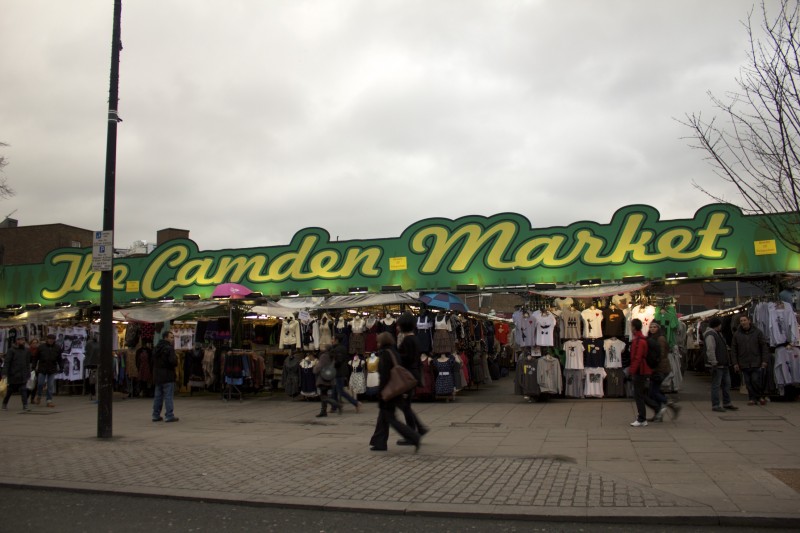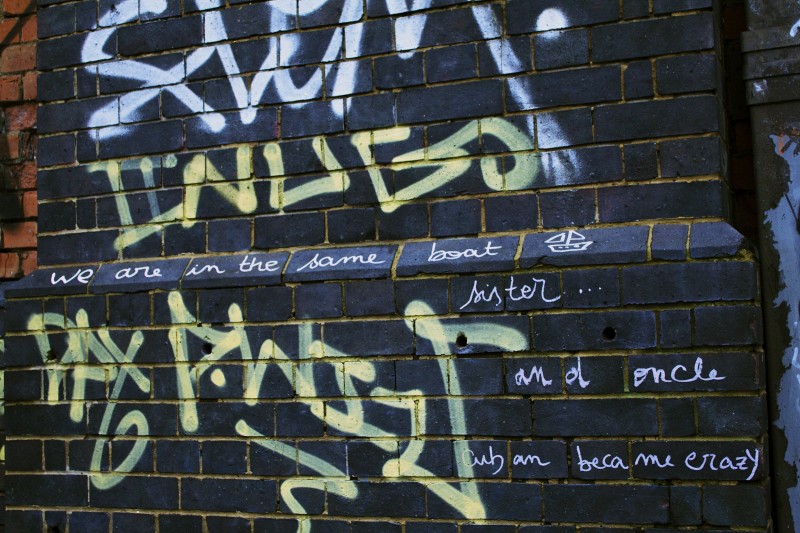 Cuban became crazy graffiti…