De Young Museum in San Francisco has free admission every first Tuesday of the month as well as SFMoMA. I finally made my way to their building this morning, I thought of spending the whole day there but it turned out that I had to help a friend to move so I ended up staying for a few hours.
I was so pleased to see their wide collection of Native American Art, from Eskimo and Inuit art from Canada to Pueblo pottery and Mayan objects! I had not seen so many artifacts from South America all together. They are very lucky to show and conserve this objects. I took some pictures (mobile pics so they may not be so great) Â that I will be share here so you can see how amazing the vases and censers are.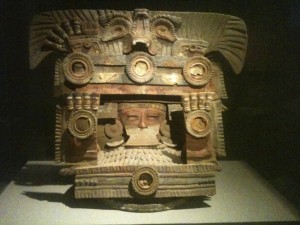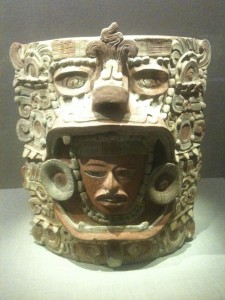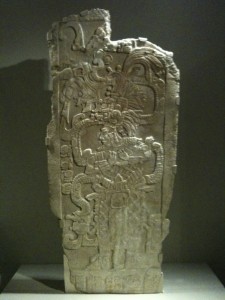 On the first floor they also have the 20th-Century and Contemporary Art. Many interesting paintings from Americans and European painters can be found but my favourite room was one that had an installation named "Anti-Mass" from artist Cornelia Parker constructed from remains of an African American Baptist Church in Alabama that was destroyed by arsonists.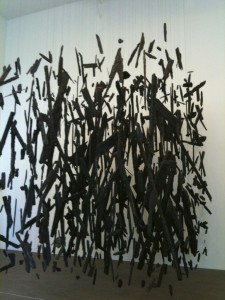 In the same room, there is a canvas from artist Sono Osato called "Meena" which is created by small discarded objects from the streets of Manhattan, after 9/11 and an incredible European church made of deconstructed guns, as well as bullets, glass, steel and bone. The piece is the king of the room and it is created by Al Farrow. The title is "The Spine and Tooth of Santo Guerro".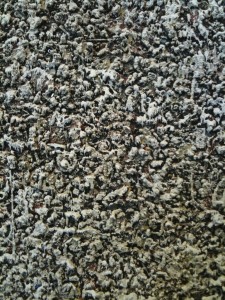 Before visiting the display of the African collection I took a coffee break and went to the sculpture garden. The area is rather small but in sunny days like this Tuesday it is really beautiful and quiet. Also, if you take the elevator and go to the 9th floor of the building tower the view of the Golden Gate Park and its green spaces is very nice. It is a photo opportunity for more city shots as well. 🙂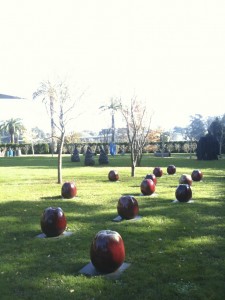 I used the last hour of my stay to see the African exhibit. I could not see the rest of the museum so that is a perfect reason to come back. 😉
I was very thrilled to be in front of the African collection, specially the Yoruba people objects. I was seeing the REAL THING, not the Cuban "copy". I took some photographs of a statue identified as Oshun and ceremonial pieces.
At first, I found the collection to be kind of creepy, maybe due to the majority of these masks having scary eyes or human hair. I guess the art is more agressive than what we usually encounter so we need a few minutes to get used to it.