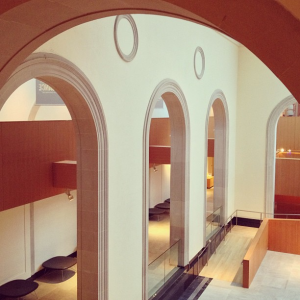 A couple of days ago I went for the Free Wednesday at the Art Gallery of Ontario, which is Toronto's fine art museum. Every Wednesday afternoon, from 6pm to 8:30pm, the permanent collection can be visited free of charge and also a few of the temporary exhibits. The rain, probably encouraged tourists and local to enter the gallery as the rooms were constantly busy.
This time, there was an interesting collection of photographs from artist Patti Smith, which I saw with pleasure. I felt as if  I was opening a drawer and finding a friend's personal polaroid pictures. There were some objects, like her father's favourite cup, that were photographed and exhibited as well. Smith's fascination with the French poet Rimbaud and other writers like Victor Hugo is portrayed in pictures of their  personal objects (beds, clothing) and graves. The exhibition was interesting but a little bit gloomy for my taste.
I also visited the temporary exhibit about the early renaissance art in Florence. For those who enjoy religious paintings and manuscripts and/or the naturalism of the period this is a good opportunity to check it out. The works of Italian artists like Giotto di Bondone, Maestro Daddesco and Paccino di Bonaguida are displayed.
My favourite part of the visit was going to the Canadian art section. I had not seen the Canadian art since the AGO reopened a few years ago and I forgot how much I like some of the national pieces. Seeing again the work of painters like Kurelek (amazing!) and Cornelius Krieghoff (also amazing!) made my day. Â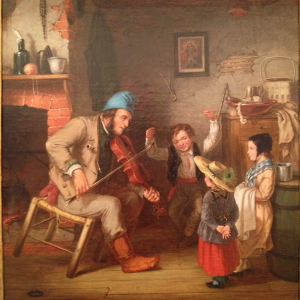 There is also a big room at the AGO which only holds paintings of Canadian women artists. I took a picture of this painting of Laura Muntz Lyall while thinking of the spring.
---
Also published on Medium.