List# 4 is devoted to French goodies. I am sure the list of tasty dishes and products could never end.
This past year I have been enjoying food a lot. As usual, I have been taking pictures of what I eat in different places as I forget easily.
Here is the list that I made while being in Paris for two months and a half. In the next two months I will post one about Hong Kong. 🙂
Enjoy!
1) Bonne Maman: different type of cookies and jams.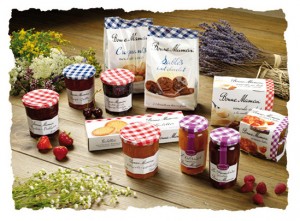 2) Financier aux amandes: a delicious French almond cake. I tried it homemade and at the bakery. One cake I will bake when I have my own oven again.
3) Canard dishes: French know how to prepare their duck. Confit de canard with honey sauce, duck parmentier  or just duck meat on a toast are there to prove it.
4) Amorino ice cream shops are everywhere in Paris. L'inimitabile flavour, (choco and hazelnut), is one of my favourites. The ice cream/gelato brand named Berthillon is very famous as well but I prefer Amorino.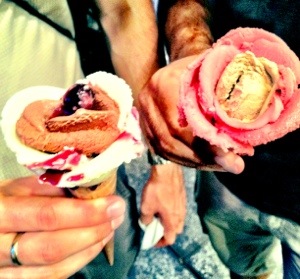 5) Rocher Suchard: If you want to bring me a present from France just run to the closest Carrefour and buy me a package of the famous Rocher Suchard. Imagine a bigger Ferrero Rocher but more chocolaty. I will be the happiest human being. I like the milk chocolate version more than the dark one.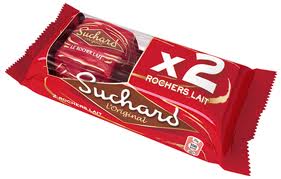 6) Croissants: I love all French croissants. They are a good reason to visit France. 🙂 Until July I had tried them with butter, chocolate or almonds. During this stay in France, almost every morning we would go to Coquelicot Bakery to buy a fresh baguette. One morning we ordered the pistacchio, almond, chocolate croissant (amandes, pistache et chocolat) which is huge and heavy but it became my favourite.
7) Chausson a l'ancienne: pastry with grounded apple and cinnamon. I used to see people ordering Chausson aux pommes (pastry with apple pieces) and I did not find it so special when I try it. One day I decided to go for chausson a l'ancienne and it became one of my favourite treats at the bakery.
8) Macarons, of course… I already wrote about macarons. I just wish they were not so expensive.
9) Neufchâtel cheese is my new addiction. I first tasted it at a wine bar in Normandy. When I returned to Paris I started getting it at the supermarket and there was never a lack of the "heart cheese" at home.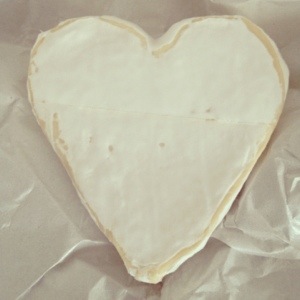 10) Red Wine: If you love red wine and you are coming from Cuba (where there is no good wine) or from a place where the wine can be pricy, the cheapest red wine in France is going to be great. If you decide to spend a lot for a bottle, let's say 14 euros, you can get a fine wine, for ex: Chateauneuf du Pape.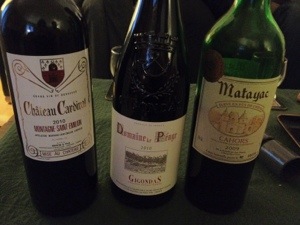 P.S: I did not mention crepes, although I ate them very often at creperies and street stands.