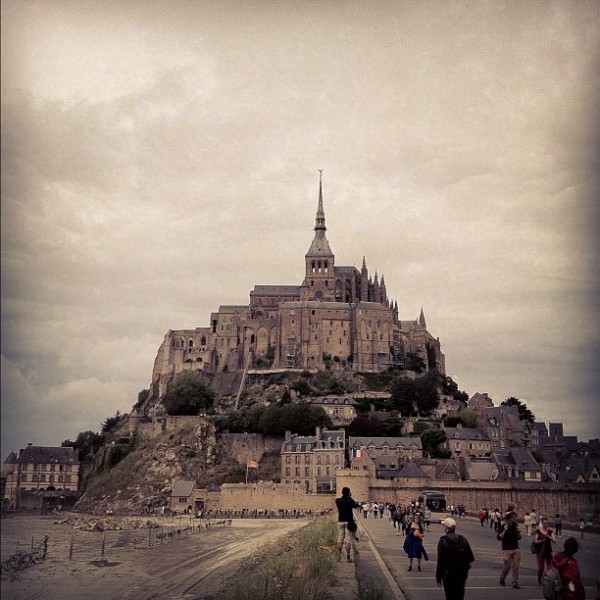 The Mont Saint-Michel is one of the most visited spots in Normandy. The gorgeous nature plus the stunning architecture of the place creates a perfect medieval environment in your head. I could imagine the solitude felt at this monastery many centuries ago when the weather was terrible and the access depended on the tides being low or high.
After a few hours by car, we first enjoyed a nice crepe and cider lunch at Le Chapeau Rouge.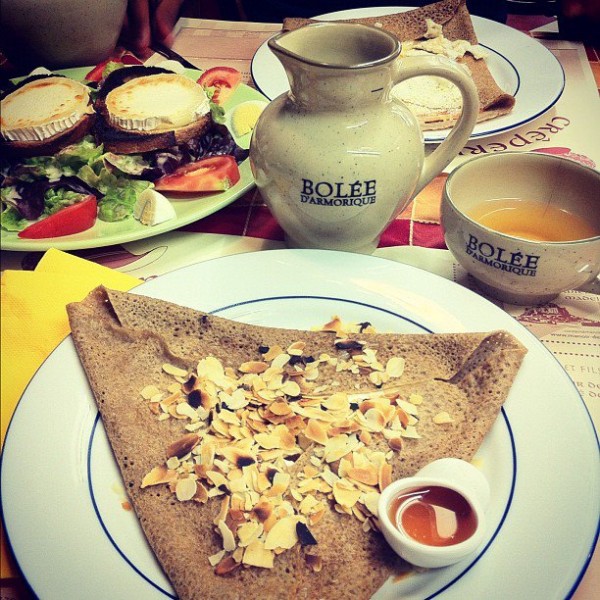 The narrow street that takes you to see the abbey is full of souvenir stores, little hotels, ice cream shops and restaurants. The area is lovely but with the street full of tourists is a bit difficult to take nice pictures or to get into the medieval mode right away. 😉 Only around 5:30 pm, when I got to the top and entered the abbey the crowd got smaller, not sure if because of the time of the day or the grey sky announcing rain.
Here I leave a few pictures of this stunning island that is worth to visit, no matter if you are religious or not you will be charmed within its walls.