The Chateau of Versailles does not need introduction, both the buildings and the gardens are known of their beauty and opulence but overall for their importance in history.
Lots of tourists visiting Paris leave a day aside to spend it at Versailles. It is very well connected to the city by the RER train line and very cheap to get there. Yesterday, without much of a planning, we decided to take the train and devote the sunny Sunday to this magnificent royal universe.
My first and only advice when you visit the palace is to arrived early. We got there past 3 pm and had to rush to finish the visit. But, if you cannot make it early in the day the positive side of the afternoon visit is that the rooms are not very crowded and you can quickly travel back in time and immerse yourself in the life of the 17th Century French rulers.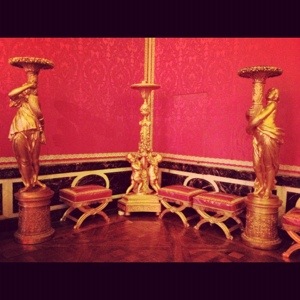 The Hall of Mirrors was, of course, the most photographed gallery and also my favourite. I am not a fan of the indoor golden bronze decoration but the huge windows and mirrors makes an already spacious hall even larger. The glass lamps added a magic touch. The marble work is grand everywhere.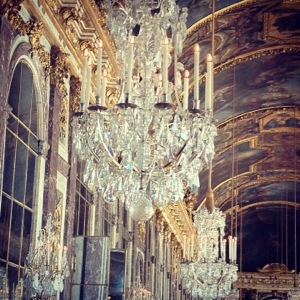 The Royal Chapel is stunning. The chapel cannot be entered, just looked from the outside.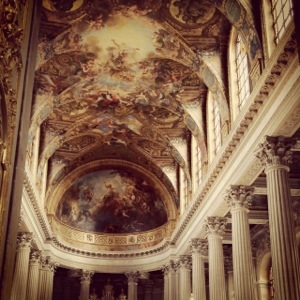 There was a lot left for us to see, for example, the Grand Trianon. We would have to come back someday for the unseen. After following the main tour of the palace we spent the next two hours going around the gardens, which are massive and full of fountains and sculptures. We waited for the sunset along the Grand Canal.